Content Creative (Poker Focussed) in Cape Town
Zuid-Afrika

,

West-Kaap

,

Cape Town

South-Africa
Functieomschrijving
Do you want to take the opportunity to be responsible for all aspects concerning content creation that help our clients achieve their goals? Do you know what works on YouTube? Do you speak fluent English? And do you know everything about poker? 
Then we are looking for you!
Content Creative at Team5pm
As a Content Creative at Team5pm, you are creatively and substantively responsible for various poker focussed projects. You can create a content calendar based on input from the project team. You will create new video concepts and formats (mainly compilations, YouTube Shorts & Instagram) tailored for the target audiences of the client on YouTube & other social media platforms. You are able to create and present creative visual concepts in terms of format, visuals, sound and frame. Within these projects you will always check with the project team on feasibility of the creative video concept within the budget. You will be responsible for the end-delivery of the brief. You have a high quality standard and know what scores online. That means you spot (local) online media format trends and think of ways to use them in creative concepts. You are experienced with the full scale of social media platforms and their characteristics.
Team Creatives
Our Creative team at Team5pm helps our clients to achieve their goals by creating inspiring and on trend, data driven (YouTube) video concepts and deliverables.
Hello! We're #Team5pm
YouTube is the fastest-growing marketing platform. In 2018, Team5pm was founded as the first full-service YouTube Agency. Through years of experience and the use of data and research, we know how YouTube works, and how to best use it for our clients. From strategy to content creation, we help our clients achieve success at every stage of the video funnel. Read here all about Team5pm, our (inter)national customers, and your potentially new colleagues! We have offices in Amsterdam, Sweden, Germany and South Africa.
Have a look at our Team guide to see how we look at work.

Who are we looking for?
Our dream Content Creative…
➤ Not only knows the basic rules of poker, but also knows everything about the big poker players and all other aspects of the game; 
➤ Is based in Cape Town;
➤ Has professional working proficiency in English;
➤ Has a passion for online content and demonstrable experience in developing concepts and writing scripts;
➤ Is creative and dares to express his or her ideas;
➤ Knows how to get things done, you are able to convince the client of a creative idea;
➤ Is good at planning and organizing and pays attention to details;
➤ Is available 40 hours per week.

Vereisten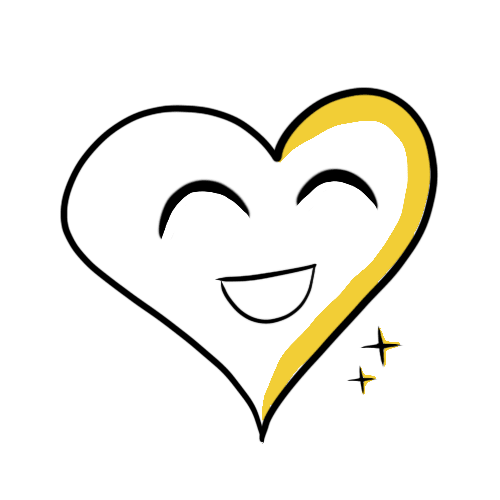 1. Je mentaal goed voelen
Ons People & Culture Team investeert in mentaal welzijn! Maak gebruik van OpenUp en doe mee aan waardevolle trainingen.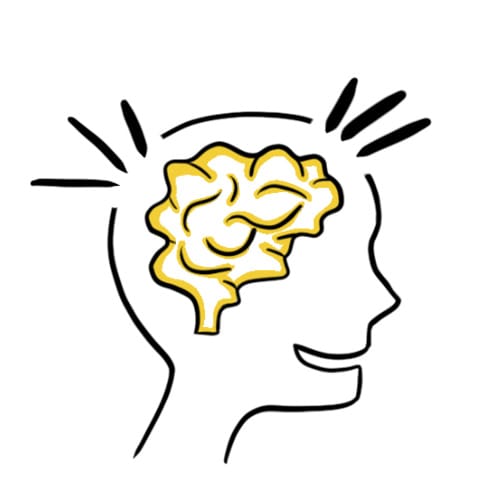 2. Leren én groeien
Continue aandacht voor persoonlijke ontwikkeling door cursussen, trainingen en sprekers. Eigen suggesties zijn altijd welkom!
3. Gezelligheid
We ontspannen met elkaar. Met legendarische theme parties, borrels met onze onmisbare rookmachine en gezellige weekendjes weg.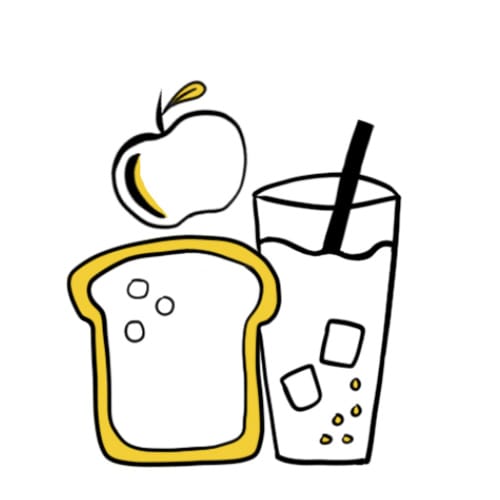 4. Lunch, snacks & borrels
Een goed gevulde koelkast, healthy snacks en vergeet onze office-bar niet; met eigen Team5pm biertjes.
5. Starbucks á la Team5pm
Voor al je amsterdam-approved havercappu's ;-)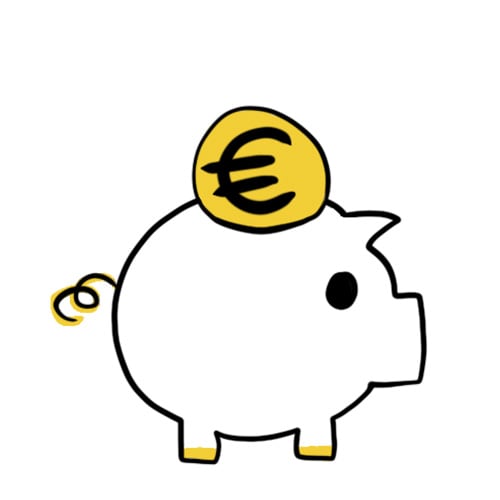 6. Sparen voor later
Per direct 2% opbouw over brutoloon bij BrandNewDay. Verhoog dit percentage als je wil!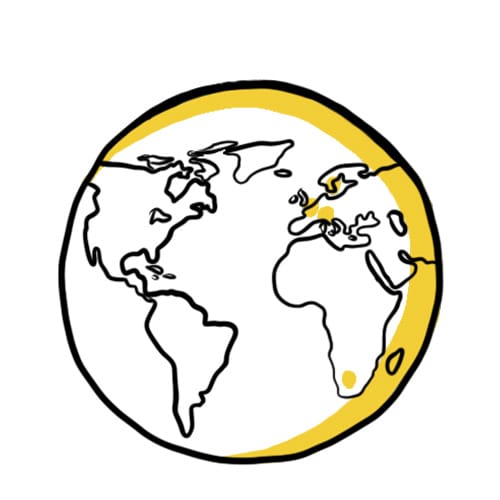 7. Go abroad!
Ontdek de wereld met Team5pm. Werk bijvoorbeeld bij ons kantoor in Kaapstad!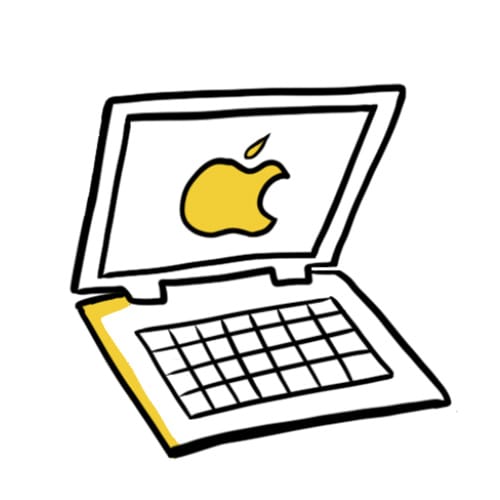 8. Coole gadgets
Wij zorgen dat jij jouw werk goed kan uitvoeren, daar is een Macbook onderdeel van.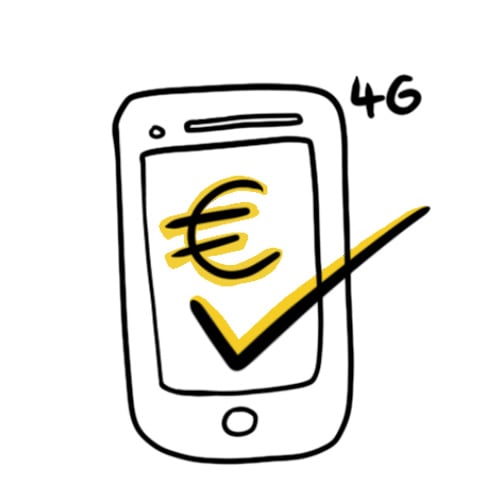 9. Wij betalen jouw belletjes
Abonnementskosten kunnen gedeclareerd worden tot een bedrag van €50,- (netto) per maand.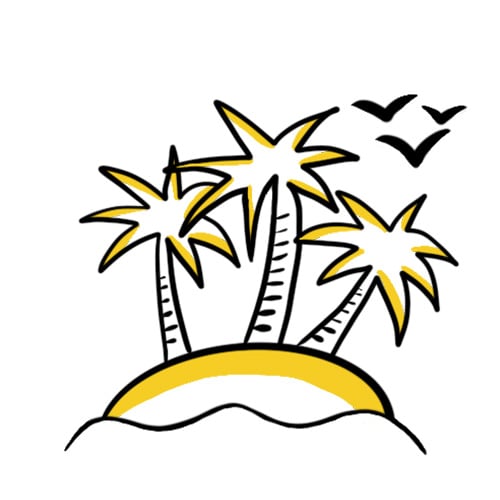 10. Onbeperkt vakantie
Neem zo veel vakantie op, als je nodig hebt. Wij vertrouwen op ieders eigen verantwoordelijkheid.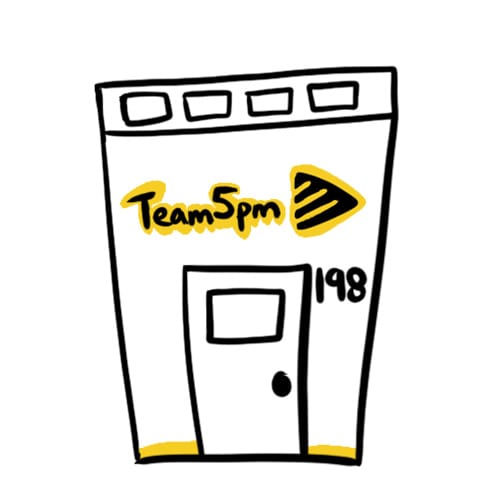 11. Home is where the office is
Ga met plezier naar je werk. Ons kantoor is een fijne plek waar je jezelf kan zijn.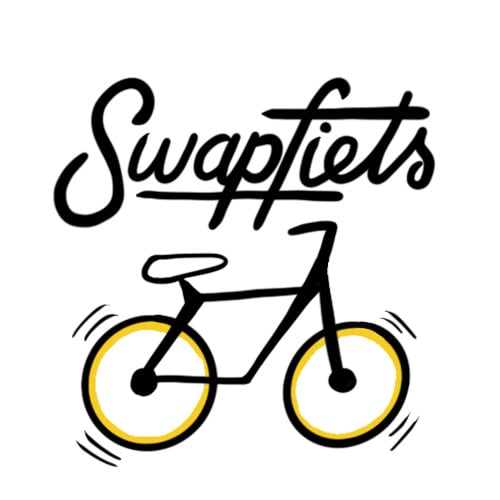 12. Van A naar B
Wij zorgen dat je naar kantoor kunt komen; middels een Swapfiets, ov of een nieuw paar sneakers.