Post-Producer (South Africa, Cape Town)
Zuid-Afrika

,

West-Kaap

,

Kaapstad

South-Africa
Functieomschrijving
Hi! We're #Team5pm
YouTube is thé fastest growing marketing channel. In 2018, Team5pm was founded as the first full-service YouTube Agency. Through years of experience and the use of data and research, we know how YouTube works, as well as how best to leverage it for our clients. From strategy to content creation, we help our clients achieve success at every stage of the video funnel. Check out our Team Guide here to see how we view work!
The Post-Production Team
It is a steady trend that an increasing part of the media budget of brands is being spent on YouTube. Team5pm helps its clients to develop the best YouTube strategy. In the creative studio, the Post-Production team is responsible for creating the best possible video content to achieve the clients' goals in the post-production phase.
Post-Producer at Team5pm
As a Post-Producer, you are responsible for managing post-production projects (without producers) from start to finish, where you check on deadlines, budget, storage of footage and quality. You do this by checking on the project progress with video editors and animators. You create the project planning for video editors and animators while keeping an eye on matching personal interests, ambitions, and skills. You continuously conduct content quality checks.
On top of this, you build, manage and maintain technical infrastructure (software, hardware, servers, archives, licenses, etc.) within the post-production team. To also keep the rest of the organisation updated, you also share knowledge, skills, latest trends and features.
Next to this, you attract new talent in function of capacity (freelance & payroll) for the post-production team and actively coach and further develop post-production team members who are already part of the team.
Who are we looking for?
You as our ideal post-producer…
➤ Are available 32-40 hours per week;
➤ Have proficiency in the English language;
➤ Preferably have experience with the post-production of online content;
➤ Feel responsible for the quality and delivery of the video content;
➤ Take initiative throughout the process and can keep track of progression;
➤ Are good at planning and organizing;
➤ Are in a nutshell: flexible, alert, people oriented, decisive, and cooperative.

Vereisten
What does Team5pm have to offer?
A once in a lifetime opportunity to be part of something that is starting NOW. Something that you will build together with our Managing Director from scratch. You will become part of the family with this job at a no-nonsense YouTube agency. We don't like fuss, we like initiative and responsibility. We also like to experiment a lot and learn fast. We love to have a good time. We don't like to stand still, but we do like to reflect on our successes. We believe that the success of Team5pm is directly dependent on your development. There is plenty of room for feedback and personal growth. Development with us is not without obligation: we expect you to be eager to make progress. But we also want you to have enough free time to relax and recharge.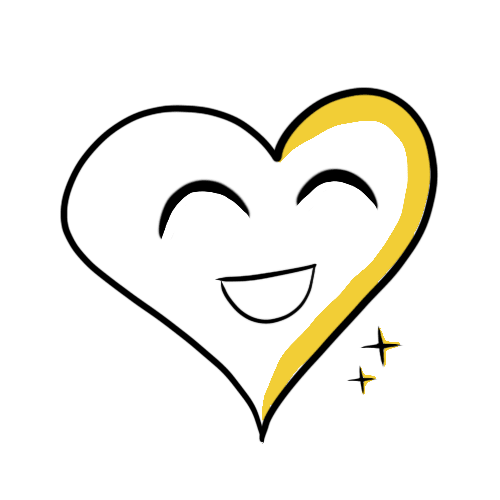 1. Je mentaal goed voelen
Ons People & Culture Team investeert in mentaal welzijn! Maak gebruik van OpenUp en doe mee aan waardevolle trainingen.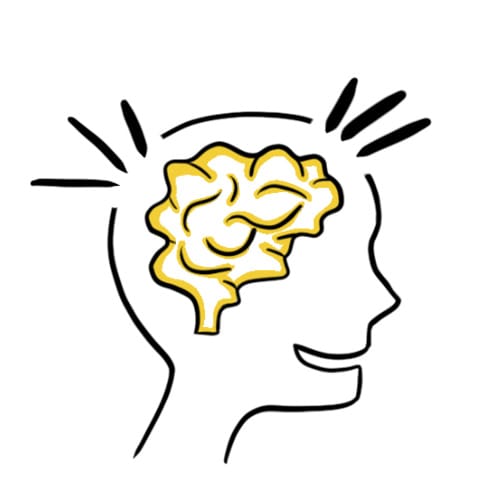 2. Leren én groeien
Continue aandacht voor persoonlijke ontwikkeling door cursussen, trainingen en sprekers. Eigen suggesties zijn altijd welkom!
3. Gezelligheid
We ontspannen met elkaar. Met legendarische theme parties, borrels met onze onmisbare rookmachine en gezellige weekendjes weg.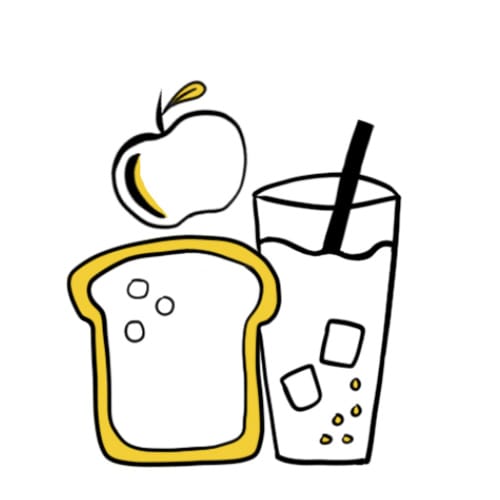 4. Lunch, snacks & borrels
Een goed gevulde koelkast, healthy snacks en vergeet onze office-bar niet; met eigen Team5pm biertjes.
5. Starbucks á la Team5pm
Voor al je amsterdam-approved havercappu's ;-)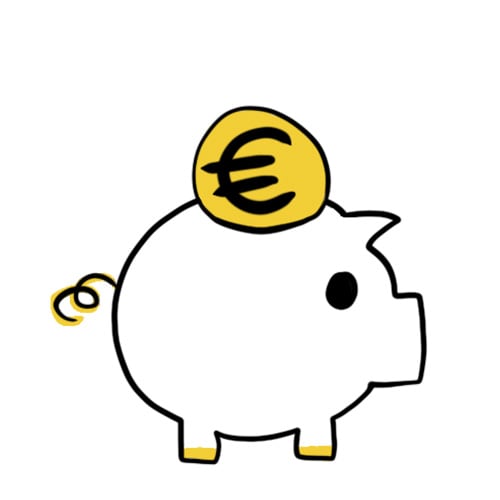 6. Sparen voor later
Per direct 2% opbouw over brutoloon bij BrandNewDay. Verhoog dit percentage als je wil!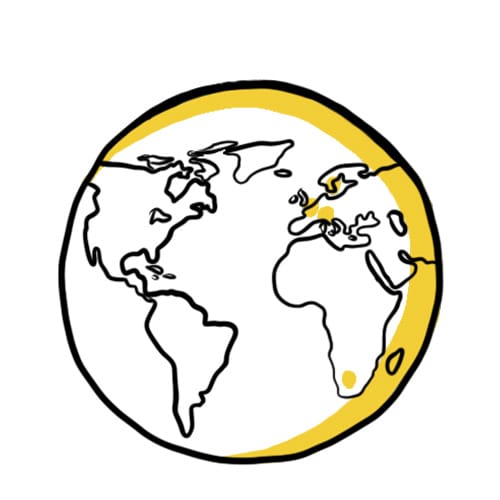 7. Go abroad!
Ontdek de wereld met Team5pm. Werk bijvoorbeeld bij ons kantoor in Kaapstad!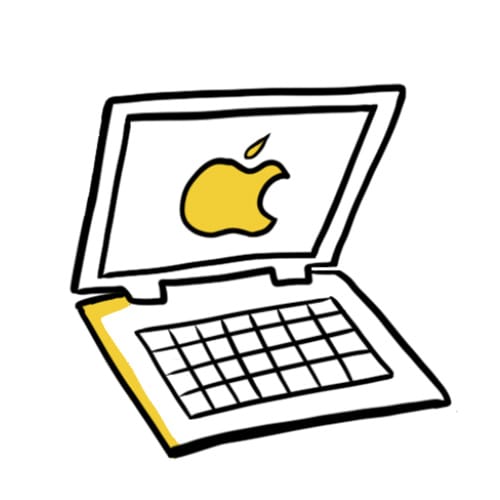 8. Coole gadgets
Wij zorgen dat jij jouw werk goed kan uitvoeren, daar is een Macbook onderdeel van.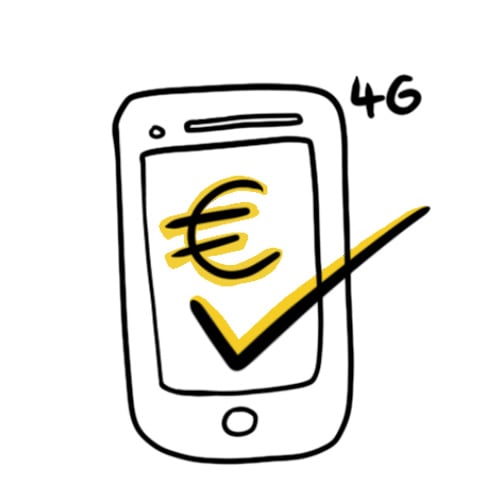 9. Wij betalen jouw belletjes
Abonnementskosten kunnen gedeclareerd worden tot een bedrag van €50,- (netto) per maand.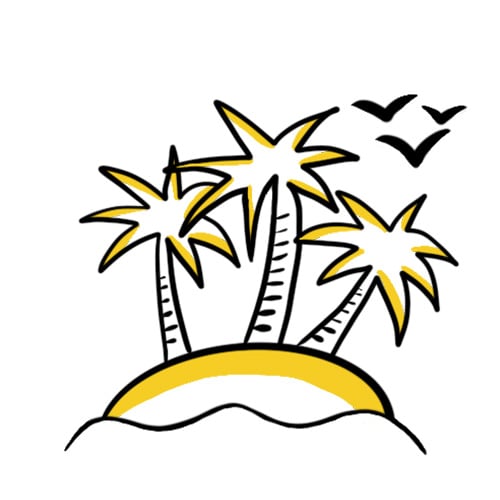 10. Onbeperkt vakantie
Neem zo veel vakantie op, als je nodig hebt. Wij vertrouwen op ieders eigen verantwoordelijkheid.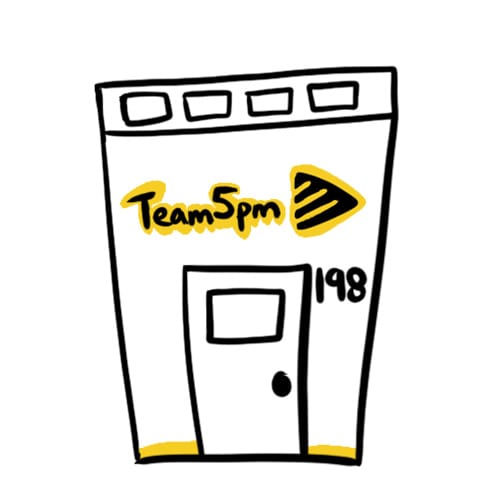 11. Home is where the office is
Ga met plezier naar je werk. Ons kantoor is een fijne plek waar je jezelf kan zijn.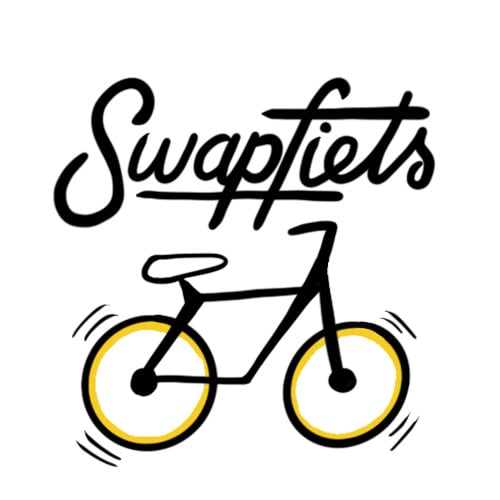 12. Van A naar B
Wij zorgen dat je naar kantoor kunt komen; middels een Swapfiets, ov of een nieuw paar sneakers.