Video Editor (South Africa, Cape Town)
Zuid-Afrika

,

West-Kaap

,

Kaapstad

South-Africa
Functieomschrijving
Do you want to work on creating great explanation videos with a vibrant team for international brands? Do you have experience with editing help content? And do you speak Afrikaans? If the answer is a big fat 'YES', then we should get to know each other. This position is for our office in Cape Town, located in Woodstock at Mason' Press.
Hello! We're #Team5pm
YouTube is the fastest-growing marketing platform. In 2018, Team5pm was founded as the first full-service YouTube Agency. Through years of experience and the use of data and research, we know how YouTube works, and how to best use it for our clients. From strategy to content creation, we help our clients achieve success at every stage of the video funnel. Read here all about Team5pm, our (inter)national customers, and your potentially new colleagues! We have offices in Amsterdam, Sweden, Germany and South Africa. This position is for our company in Cape Town. The office is located in Woodstock at Mason' Press.
Video editor at Team5pm (South Africa)
You would be part of the post production team. The Post Production team bears the responsibility during the last phase of the production process to achieve the best result for our clients. The editors are responsible for editing the video material. We create unique How-To and Entertainment content from newly shot footage. We also make new, cool videos from archive material. The editors meet in an open office and meet regularly to achieve the best results. Every week there is an editorial meeting in which knowledge is shared, best practices are discussed and tips & tricks are brought to the attention. As a Video Editor at Team5pm you will be involved in a production at an early stage. During the project you will work closely with our producers, creatives and other editors. You are informed from the very first kick-off meeting. Outside of the actual editing itself, you monitor the progress and communicate with your team. With clients with whom we have a long-term relationship, you gain insight into how well your edits perform. How did the video score? Which thumbnail worked well?
What are we looking for?
You know how to tell a story with images. You know how to keep the attention, by editing at the right rhythm and tempo. You dare to discuss your ideas, you are original and you add value to the shot footage with your creativity and humour. You have extensive experience with Adobe Premiere and are familiar with the current editing style on YouTube, or other online platforms. In addition to editing skills, you also have a good foundation in Adobe Photoshop and Adobe After Effects.
Qualifications:
➤ Bachelor's degree or equivalent practical experience;

➤ Experience with video editing in Adobe Premiere;

➤ At Least one year of experience in this specific field;

➤ Good knowledge of YouTube videos;

➤ Good knowledge of Photoshop and Adobe After Effects;

➤ Great knowledge of English language;
➤ You can speak Afrikaans.

Vereisten
What do you get in return?
This is a full time position. We offer a markt conform salary, let's talk about it? We want to make sure you get what you need to perform at your best! And in doing so, we look beyond just a nice salary or a MacBook. We also want you to have enough free time to relax and recharge. We, therefore, give everyone a lot of responsibility. Check out our Team Guide to see how we look at work!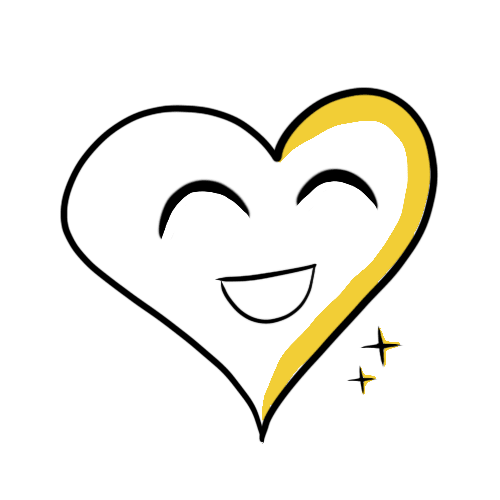 1. Je mentaal goed voelen
Ons People & Culture Team investeert in mentaal welzijn! Maak gebruik van OpenUp en doe mee aan waardevolle trainingen.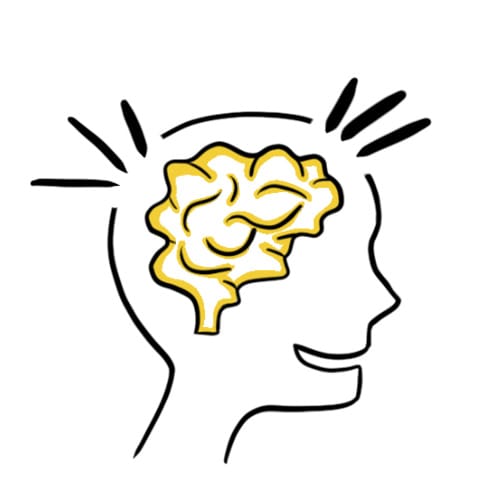 2. Leren én groeien
Continue aandacht voor persoonlijke ontwikkeling door cursussen, trainingen en sprekers. Eigen suggesties zijn altijd welkom!
3. Gezelligheid
We ontspannen met elkaar. Met legendarische theme parties, borrels met onze onmisbare rookmachine en gezellige weekendjes weg.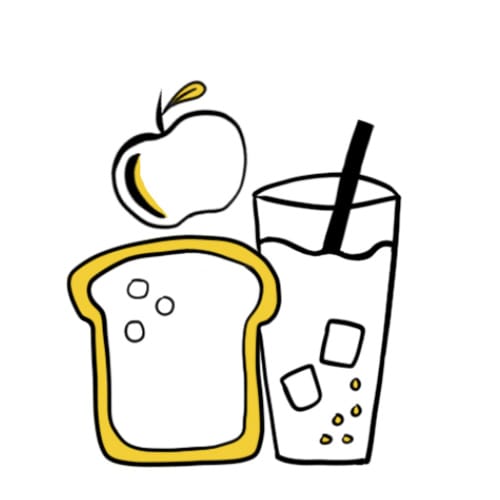 4. Lunch, snacks & borrels
Een goed gevulde koelkast, healthy snacks en vergeet onze office-bar niet; met eigen Team5pm biertjes.
5. Starbucks á la Team5pm
Voor al je amsterdam-approved havercappu's ;-)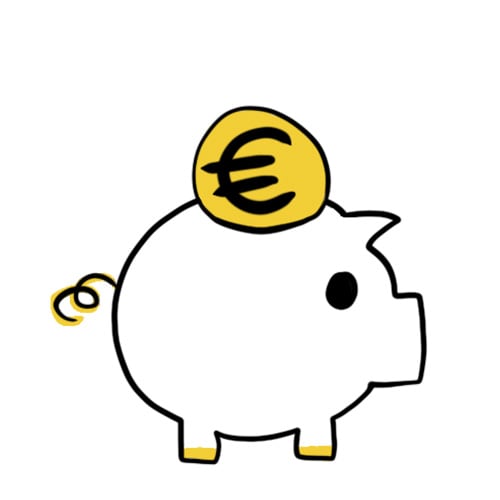 6. Sparen voor later
Per direct 2% opbouw over brutoloon bij BrandNewDay. Verhoog dit percentage als je wil!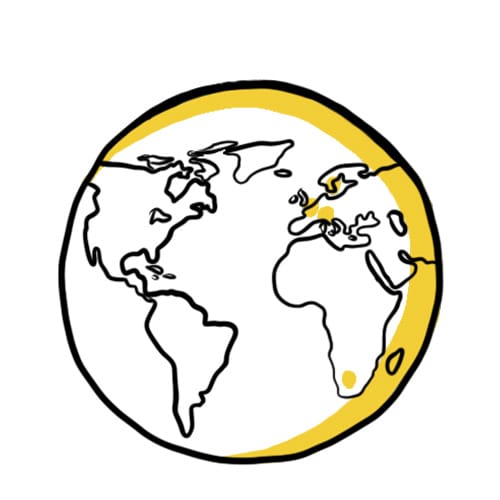 7. Go abroad!
Ontdek de wereld met Team5pm. Werk bijvoorbeeld bij ons kantoor in Kaapstad!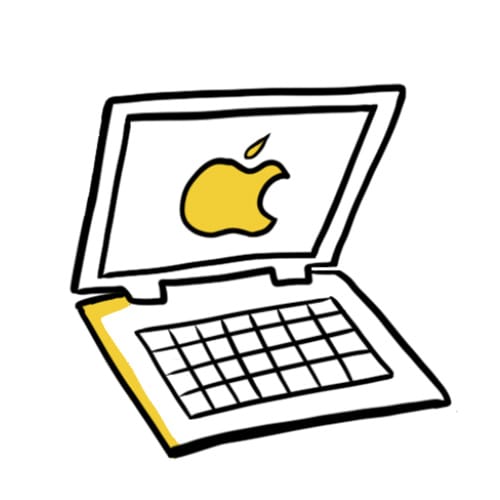 8. Coole gadgets
Wij zorgen dat jij jouw werk goed kan uitvoeren, daar is een Macbook onderdeel van.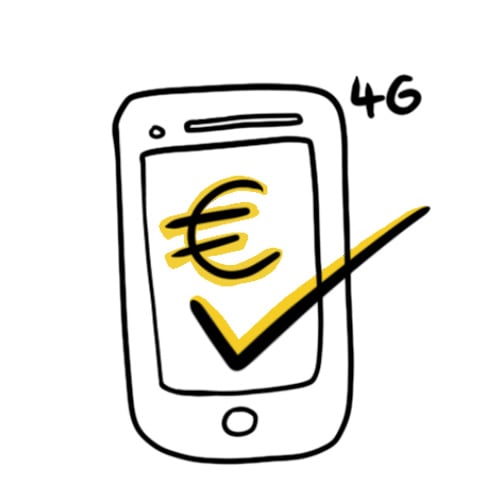 9. Wij betalen jouw belletjes
Abonnementskosten kunnen gedeclareerd worden tot een bedrag van €50,- (netto) per maand.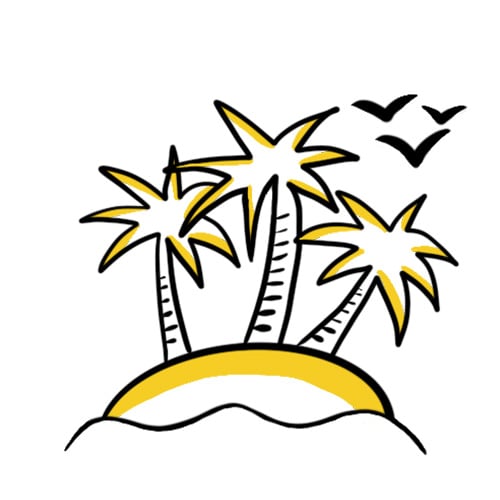 10. Onbeperkt vakantie
Neem zo veel vakantie op, als je nodig hebt. Wij vertrouwen op ieders eigen verantwoordelijkheid.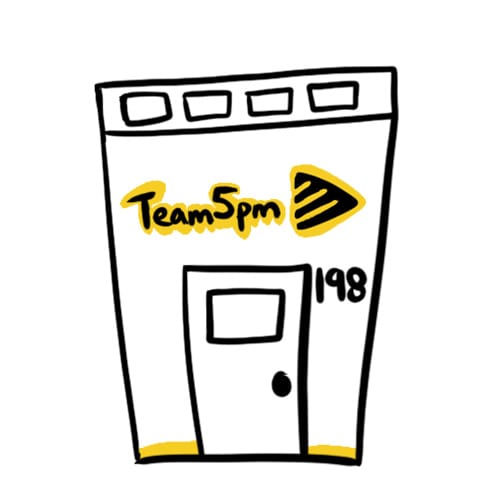 11. Home is where the office is
Ga met plezier naar je werk. Ons kantoor is een fijne plek waar je jezelf kan zijn.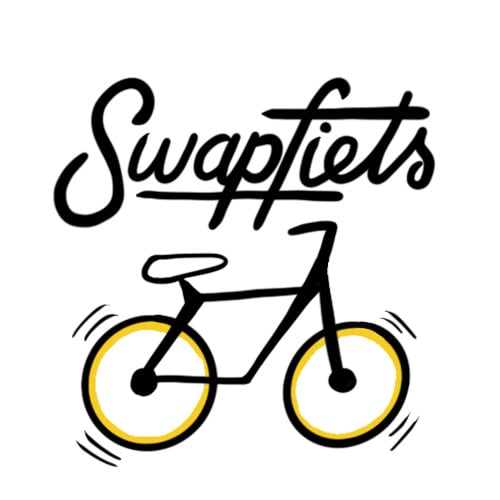 12. Van A naar B
Wij zorgen dat je naar kantoor kunt komen; middels een Swapfiets, ov of een nieuw paar sneakers.